Search Results for "senior safety"
---
After months of quarantining, isolating, and distancing from loved ones, stay-at-home orders have been relaxed. But for seniors in particular, can it be safe to consider heading out?
Unfortunately, there is no cut-and-dry answer, and a number of criteria need to be considered to arrive at the best decision for every person, balancing senior safety with mental and emotional wellbeing. For example:
What health problems is the senior loved one encountering?
How challenging has it been for her or him to be isolated from loved ones?
Is the incidence rate of the virus subsiding or spiking within your town?
As a family caregiver, the best place to get started is sitting down and having a one-on-one conversation with the older adult. If your senior loved … Read More »
---
Let's be honest; inviting an individual who is basically a stranger into a senior loved one's home to help with care needs can be nerve-wracking. The top priority is ensuring senior safety for your loved one, of course, but determining whether a caregiver meets that criteria isn't easy.
At Hired Hands Homecare, the provider of the most trusted San Rafael home care and senior care in the surrounding areas, we understand that finding an appropriate and trustworthy caregiver that you and the senior you love will feel comfortable with is not a decision to be taken lightly. To help in your care journey, we've compiled the following questions you can ask to make sure you're hiring just the right person.
Are your agency's caregivers employees of the … Read More »
---
Posted on June 28th, by Mark Winter in
Aging
,
Alzheimer's
,
Arthritis
,
Benefits of Home Care
,
Health
,
Osteoarthritis
,
Senior Exercise
,
Senior Fall Prevention
,
Senior Health
,
Senior Independence
.
No Comments
The CDC reports that as many as one-third of all seniors fall each year, and surprisingly, less than half of those seniors talk to their doctors about it. When a senior experiences a fall, even if it does not cause serious injury, she can develop a heightened fear of falling, which may result in limited activities, reduced mobility, loss of physical fitness, and in turn, an increased risk of falling again.
In our last blog post, we discussed some home modifications you can make to improve senior safety and reduce the risk of falls. In addition, there are a number of exercises that seniors can do on a regular basis to increase muscle strength and improve balance, which will not only help reduce … Read More »
---
It's a conflict that occurs for numerous families: seniors are adamant about wanting to age in place in their own home, while their relatives worry about their safety and well-being. And there's an argument to be made in both scenarios. Seniors, specifically individuals who live alone, confront multiple risks: falls that could possibly result in significant injury, trouble in maintaining the lifestyle to which they've become accustomed as aging progresses, even a susceptibility to scam artists. Nonetheless, senior independence is one of the keys to self-worth. 
Identifying a balance that fits the requirements of both sides may be challenging, but there are several important factors to consider that can make a difference.
Let go of ageism. While there is credibility to worries over safety for … Read More »
---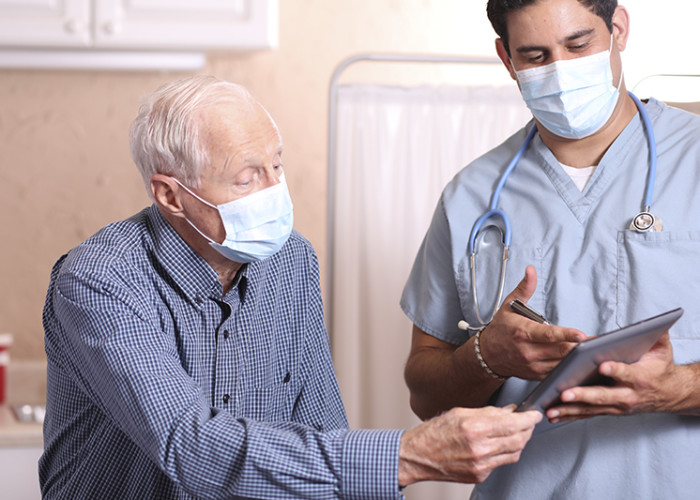 The COVID-19 pandemic put our world on pause, including, among many other activities, medical appointments and procedures. In fact, nearly half of all adults either cancelled or put off routine medical care and elective medical procedures since the coronavirus crisis began, leading physicians to become concerned about the consequences.
As we tentatively strive for a new normal, it's important to talk with your doctor about any procedures you might have been considering pre-pandemic, and to get answers to the following questions to help you gauge the safety of following through with them now.
Is the medical facility where I'll be treated also treating COVID-19 patients, and are the same medical staff who will care for me also taking care of them? If so, what precautions are in place … Read More »
---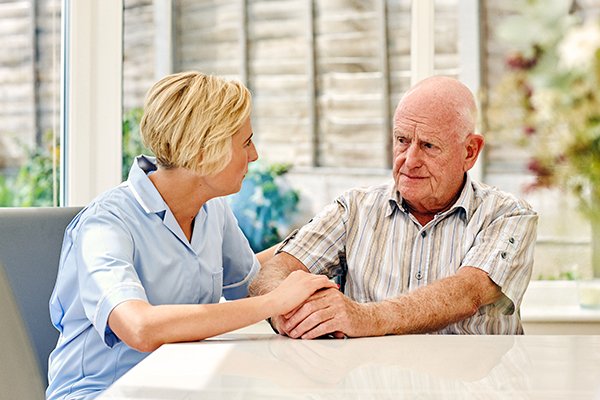 It's a disagreement that develops for a number of families: senior parents adamantly like to age in place in their own homes, while their relatives are worried about their safety. And there's a debate to be made in both scenarios. Seniors, especially those who live alone, confront many different risks: falls that could bring about serious injury, challenges in preserving way of life to which they've become accustomed as aging advances, even a susceptibility to fraud artists. Yet independence for senior parents is vital to self-worth, regardless of age.
Defining a balance that suits the requirements of both sides may very well be difficult, but there are several important factors to bear in mind that will help.
Let go of ageism. While there is certainly credibility to worries … Read More »
---
The holiday season presents a unique chance for you to visit with a senior loved one and spend some good quality time together – something that can be difficult during the rest of the year. Additionally, it is a very good time to be sure that your senior loved one's holiday is safe in addition to being merry. Whether your senior loved one is enjoying the season in your household or his or her own, taking into consideration these holiday safety tips for seniors can assure that everyone's holiday is joyful and bright.
Safe Decorating:
In your loved one's home, or your own if he or she will be spending time there:
Use very simple decorations that don't cause clutter. Always make certain that there is sufficient space to walk.
Keep extension cords out of the way of walking areas to prevent stumbling over … Read More »
---
Posted on December 14th, by Marissa Snook in .
Comments Off

on Customized Ross Home Care Services for Seniors
Hired Hands Homecare provides highly personalized Ross home care services for older adults that lead to smiles, shared laughter, and an overall better quality of life. We've been serving California families since 1994, and we are committed to providing the best possible care where it's most comfortable – at home.
We realize firsthand how intimidating it can be to search for just the right care solution. To further assist you, we've compiled the following list of local helpful resources: 
California Department of Aging
The California Department of Aging administers programs for seniors, adults with disabilities, family caregivers, and long-term care facility residents throughout the state. 
Ross Area Aging and Adult Services
The Marin County Aging and Adult Services website serves as an online search tool for information, services, … Read More »
---
Think about the most perfect holiday season you can possibly imagine. While that image may vary a bit for each of us, it typically includes lights, gifts, good food, and traditions handed down through the generations. Yet what most definitely rings true for all of us is the happiness in spending time with the people we love. Sadly, the COVID-19 pandemic has caused us all to rethink how to safely enjoy the holidays with seniors during a pandemic. With a bit of ingenuity and creativity, however, it's feasible to bridge the gap while making new memories with the seniors you love, even if you cannot be together with them in person this season. 
Our aging care professionals have collected several suggestions to help you celebrate the holidays with seniors during a pandemic:
Adjust traditions. Think through the traditions that mean the … Read More »
---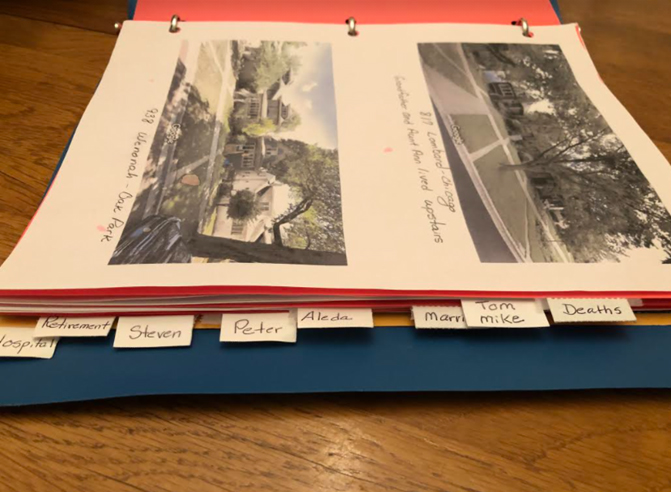 "Sometimes you will never know the value of a moment until it becomes a memory." – Dr. Seuss
Memories are what binds together our past experiences with who we are today; and for a senior with Alzheimer's, confusion around these memories can have a powerful impact. One of our goals as a home care company in Santa Rosa, CA and surrounding areas in caring for seniors diagnosed with dementia is to help them store and share memories in order to make sense of daily life.
A great way to make this happen is through the creation of a memory book, which includes pictures and short descriptions to refer back to when an older adult has questions regarding his or her identity, relatives, etc. A … Read More »
---