Search Results for "senior health"
---
I
mproving balance is one of the best ways to improve senior health, particularly when it comes to preventing falls. Once an older adult has experienced a fall, the initial impulse may be to decrease physical activity to lower the possibility of falling again, but it's essential for older adults to optimize their overall muscle strength and balance and stay as active as possible.
These balance exercises, recommended by the National Institute on Aging, are a great place to start (after first receiving approval from the senior's primary care physician):
One Foot Stand: Grasping a sturdy chair for balance, lift one leg just a bit and hold the position for 10 seconds. Repeat the exercise 10-15 times and then switch legs.
Heel to Toe Walk: Position the … Read More »
---
During our lives, we mark time by the change of seasons, and with each new season comes a bevy of outdoor experiences that spark our senses. In the spring, we can smell flowers or rain in the atmosphere. Summer is filled with sunlight that warms our skin and causes our eyes to squint. In the fall, we take pleasure in the cooler air that provides relief from summer's heat.
According to one study, spending time outdoors makes us feel more alive. For the elderly who have limited access to transportation or diminished mobility, being exposed to the natural environment is even more crucial. Nature Deficit Disorder is a label that originally applied to children who stay indoors too much, watching TV and playing video games instead of playing outside. The term also can apply to older adults who are confined to … Read More »
---
The isolation and fear brought on by COVID-19 has had a profound impact on mental health and wellbeing in older adults. In a Kaiser Family Foundation poll, nearly one half of seniors surveyed stated that their level of stress and worry has adversely impacted their own health. And even though it still may be risky to visit in person with older adults, it's critical to stay in frequent and regular contact in order to watch for any changes or signs which could indicate a senior mental health concern.
As psychiatrist Judith Feld, MD, MPH, states, "If a senior usually really enjoys a call with a grandchild, for example, but that seems to have changed, maybe you need to ask more questions, such as, 'How can we be of … Read More »
---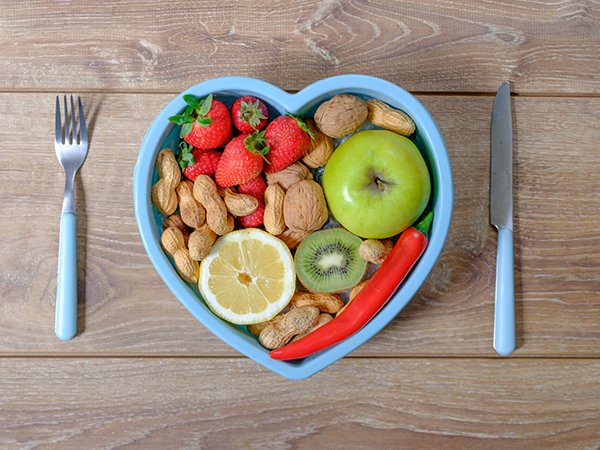 Our senior care experts in Santa Rosa, CA understand that it's tough to make the right dietary choices when recommendations appear to constantly be changing. We'd been told that saturated fats from sources such as butter, red meat and fried food were detrimental and might affect a person's odds of developing heart problems, but later research indicated there isn't enough proof that people who gave up these delicacies improved their heart health – and so, we went back to our old ways due to the green light to select butter over margarine.
However, as reported in the Journal of the American College of Cardiology, scientists clarify that the lack of noticeable results in reducing fatty foods is more likely related to equally … Read More »
---
You plan for a career. You plan to buy a house. You plan for a family. Life, however, often has other plans and can throw some unexpected curveballs. Caring for an older loved one is not often a job most people plan for, and many underestimate the financial burden, the amount of time it takes to provide care and the emotional toll it can take.
To help keep a healthy balance and avoid caregiver burnout, remember these tips:
Take time for a phone conversation or a visit with a friend or family member every now and then. Too often family caregivers throw themselves full force into caring for their loved one that they lose track of other healthy relationships, which can lead to feelings of isolation and depression. Remember to surround yourself with supportive friends and family.
Set personal limits. Don't be afraid … Read More »
---
You can blame it on the environment, changes in hormones, medications, and even the sun: our skin as we age is affected by a variety of factors, leading to thinning and an enhanced risk of bruising. As a result, it's helpful to take proactive measures to protect senior skin from injury. Try the following tips:
Rearrange furniture and get rid of any clutter to reduce the chance of bumps and bruises.
Keep the skin moisturized, and always use sunscreen of at least 30 SPF or higher.
Talk with the senior's physician about the impact of any medications on the skin. In particular, the long-term use of steroids, blood thinners, fish oil and vitamin E can enhance the risk of bruises.
Encourage the older adult to wear … Read More »
---
Posted on December 14th, by Marissa Snook in .
Comments Off

on Customized Ross Home Care Services for Seniors
Hired Hands Homecare provides highly personalized Ross home care services for older adults that lead to smiles, shared laughter, and an overall better quality of life. We've been serving California families since 1994, and we are committed to providing the best possible care where it's most comfortable – at home.
We realize firsthand how intimidating it can be to search for just the right care solution. To further assist you, we've compiled the following list of local helpful resources: 
California Department of Aging
The California Department of Aging administers programs for seniors, adults with disabilities, family caregivers, and long-term care facility residents throughout the state. 
Ross Area Aging and Adult Services
The Marin County Aging and Adult Services website serves as an online search tool for information, services, … Read More »
---
Diabetes is a complex condition, and managing it effectively can be challenging regardless of age. And although it seems intuitive to know the importance of managing blood glucose levels, there's actually so much more to it than that, especially when caring for diabetes in seniors. 
---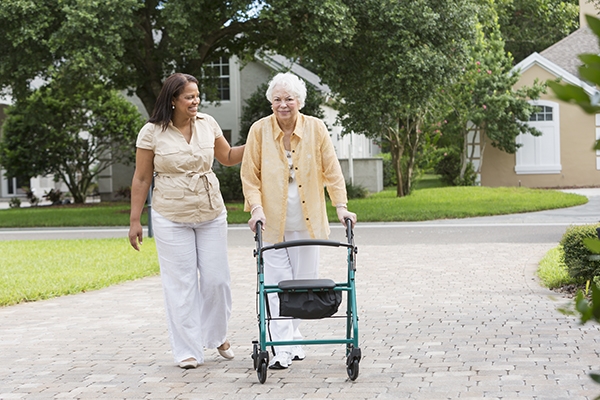 Falls among older people are all too frequent and may have serious outcomes. Taking protective measures is key in effective fall prevention for seniors, such as assessing the home for fall dangers like area rugs or other trip and fall hazards, insufficient lighting, and a lack of appropriate grab bars and railings. But there is a new strategy being strongly recommended now: making a fall plan of care, which, when utilized correctly, has been shown to reduce fall-related emergency room visits up to 40%.
So while we absolutely do not want to plan for a senior loved one to fall, we are able to be better equipped by helping the person take the following actions:
Remain vigilant – Avoid letting your brain wander and instead keep your full focus … Read More »
---
Do you remember that feeling as a young child when the school bell rang, indicating the conclusion of science and the start of the best part of the day: recess? There was an immense feeling of freedom bounding out onto the playground, leaving behind the pressure of school work for a quick period of unstructured play. Regrettably, for the majority of adults, this is just a happy but distant memory. Play for seniors isn't usually something that's considered by many adults. Nevertheless, is it possible, and even worthwhile, to recapture the enjoyment of playing? 
---