Search Results for "respite"
---
Posted on January 23rd, by Mark Winter in
Benefits of Home Care
,
Caregivers
,
Companion Care Services
,
Health
,
Home Care Staff
,
Homecare
,
Petaluma home care
,
Pleasanton Senior Care
,
Respite Care
,
Senior Health
,
Senior Independence
.
2 comments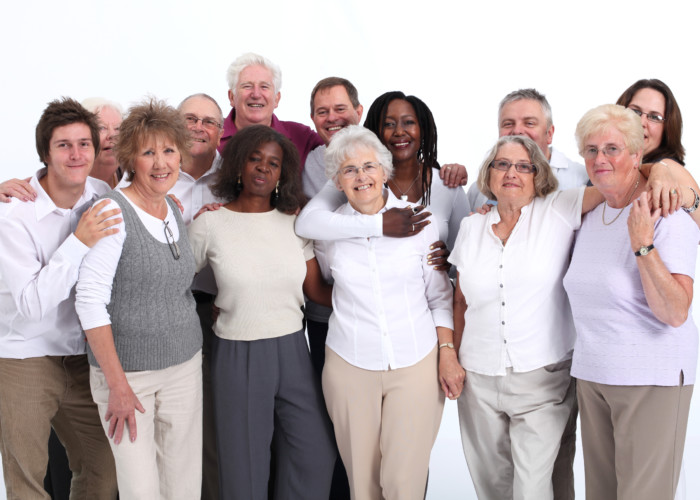 In spite of spending plenty of time with a senior loved one, family caregivers can often feel very isolated and alone. These feelings, although normal, can result in depression and other health problems if not kept in check. When family and friends are not available to help provide respite care services, there are several community service options that can help family caregivers care for their loved ones.
Senior Centers and Other Senior Organizations: Local senior centers often have programs or can offer other resources to family caregivers in need of respite.
Veterans' Programs: Family caregivers who are caring for a veteran can explore whether the person is qualified to receive financial coverage for home care or adult day care.
Adult Day Care: For seniors who are well enough, … Read More »
---
Meeting the ongoing care needs of an elderly or disabled loved one is a physically, mentally, and emotionally demanding job, requiring time for the family caregiver to rest and relax on occasion. Respite care allows for the relief needed from the daily tasks of caregiving, allowing the family caregiver to also care for himself or herself.
Here are the basic principles of respite care:
Relief from ongoing care responsibilities allows seniors to still receive the attention they deserve.
Respite care provides family caregivers with care that is planned, temporary, intermittent and substitute.
Time required for respite can vary, from just a few hours one day to ongoing, scheduled, routine relief.
How to help a family caregiver:
Offer to take turns in providing care. Even if you can … Read More »
---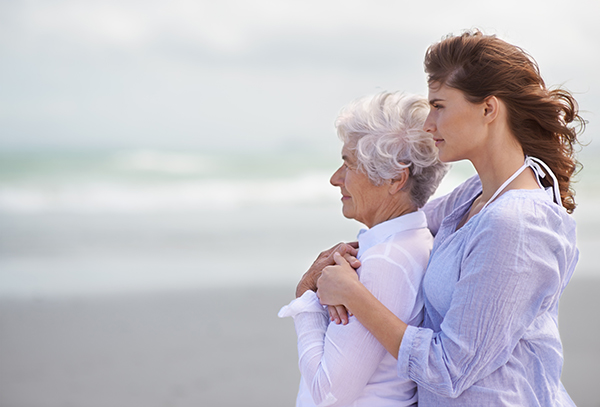 Receiving a diagnosis of Alzheimer's disease is life-altering – for the person being diagnosed, of course, but just as much for his or her loved ones. It's important for family caregivers to allow themselves ample time to process the changes to come and to find a healthy way to work through the various emotions that arise.
Because Alzheimer's is a progressive disease, one of the difficulties for caregivers is finding peace in the midst of each stage. And while providing care for a senior loved one is one of the most fulfilling and rewarding roles we can take on, it's not without its challenges as well. It can be helpful to use reflection as a tool to better cope with the challenges and changes. Hired Hands Homecare's … Read More »
---
If you painted a picture of a typical family caregiver, you'd probably portray a middle-aged woman, perhaps cooking and serving a meal, assisting with baths or getting dressed, an transporting a loved one to doctors' appointments. And this assessment would be accurate; AARP reports the typical caregiver profile is a 49-year-old female helping with acts of service such as these for a 69-year-old female relative who is facing long-term health concerns.
Yet there's a growing trend of male caregivers stepping into – or sometimes, falling into by default – this crucial role: nearly 40% of all caregivers, as a matter of fact. And though there are some trending differences in caregiving difficulties between the genders (such as a greater likelihood of discomfort for men in helping with personal hygiene tasks), … Read More »
---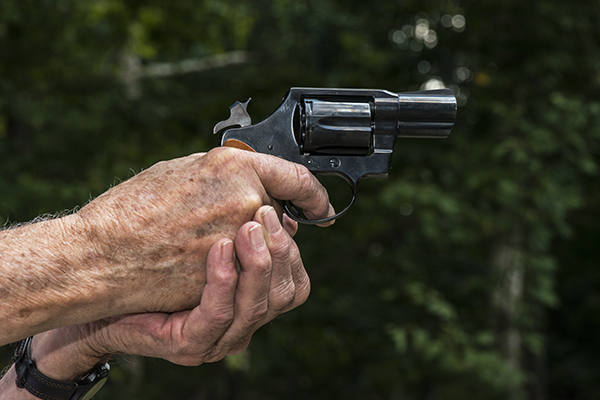 With a heated level of debate rivaling the Hatfields and McCoys, it seems impossible to come to a resolution in the issue of gun control. Yet no matter which side of the issue you are on, there's one little-spoken-of situation which should cause us all to take pause: the worrying mixture of dementia and firearms.
About 33% of all older adults in the U.S. report owning a gun, and an additional 12% are living in the house of a gun owner. Bearing in mind that approximately 9% of individuals over age 65 have some kind of dementia (and that figure is expected to more than double by the year 2050), it equates to scores of seniors with dementia living with guns. Coupled with erratic states of confusion, aggression, and other difficult behaviors, having … Read More »
---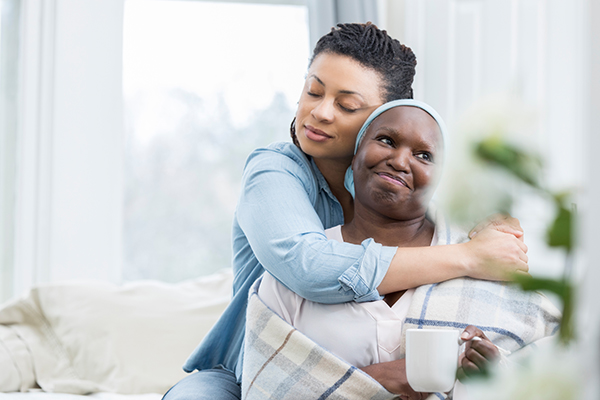 Have you ever walked in to the office or a get-together with friends or family and had a person say to you with great concern, "You really look tired today!" Although you may have been feeling pretty perky before that interaction, without warning you may suddenly actually feel exhausted and rundown. The words we use with each other and the manner by which we interpret them are meaningful. And when speaking with people who have a long-term health concern, it's very important to thoughtfully think about what to express, and maybe more importantly, what NOT to say, that can help the person feel his or her best.
While we are surely well meaning, there are specific comments which are … Read More »
---
As the seniors in your life become older and lose some of their physical and/or mental abilities, they become more susceptible to elder abuse and less equipped to protect themselves. Elder abuse is real and can have a traumatizing effect on the seniors in your life. It's important that to protect seniors against elder abuse, including physical, emotional, financial, or sexual abuse, you know the proper precautions to take and are aware of the key warning signs. 
The best way to help prevent elder abuse is to visit and call the seniors in your life often. The more you can see a senior loved one in person or hear their voice, the more you will be able to notice changes in or on their body and in … Read More »
---
Ask anybody in the sandwich generation if they've achieved a healthy life balance between caring for an older loved one, children at home, career, self-care, household management, etc., and you are likely to receive a similar refrain: perhaps a sigh of longing, a snort of frustration, or a rolling of the eyes. And if you happen to be a sandwicher yourself, you may be struggling to set aside the time to even read this article completely! Nonetheless, allow yourself just a few minutes to consider the tips for the sandwich generation below that may just help you to breathe easier and let go of some of the pressure and stress associated with striking a better work-life balance:
Read More »
---
What are your first thoughts when you wake up in the morning? Are you looking forward to what your day holds, or would you like to crawl back under the covers and stay there? If you are experiencing more dread than delight when you think through your caregiving responsibilities for the day, you are not alone. Overcoming caregiver dread is possible, it just takes a little presence of mind.
Contact us online or call us at (866) 940-4343 to learn about how we can help your family
Distinctly different from anxiety, depression, and even burnout, caregiver dread is an exhausted, heavy sense of duty. It comes from feelings of over commitment together with the desire to get away from obligations. … Read More »
---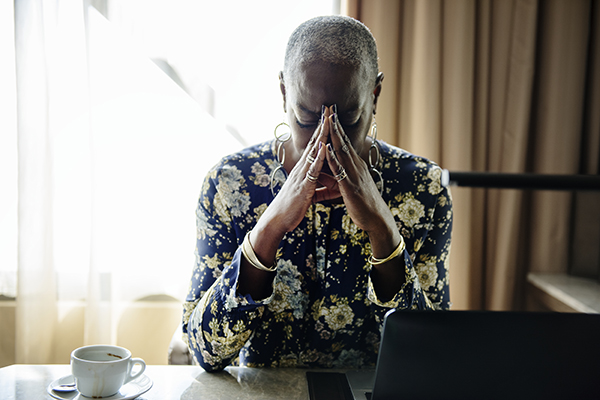 There's no question that it's a wonderful honor to care for family we love. Family caregivers encounter a closeness and connection with those in their care that very often far outweighs the difficulties. Yet there are difficulties. A continuous to-do list to ensure the senior loved one you are providing care for is as happy and healthy as possible. Household duties and errands to run. Work responsibilities. The requirements of other relatives and friends. And don't overlook self-care. The end result is an often an overwhelming quantity of stress, that if left unchecked, can easily transform into caregiver depression, which can appear in any or all of the following ways:
Thoughts of frustration, unhappiness, despair, anxiety
Trouble with falling or remaining … Read More »
---