Search Results for "nutrition"
---
Determining the best diet for seniors can be challenging. With the many factors that impact an older adult's ability to maintain a healthy diet, it's important to know how to obtain the most nutritional punch for the foods your older loved ones are willing or able to consume.
Nutritional supplements, such as Boost and Ensure, are often recommended for the elderly, in order to ensure necessary vitamins and minerals are consumed each day, but many people wonder how these drinks stack up to real, natural foods. We decided to find out!
We first looked at two healthy food options that are easy, convenient, and low in cost for seniors to enjoy for breakfast or a snack: low-fat yogurt, and an orange. Together, these foods offer … Read More »
---
Remember getting together for Sunday meals at Grandma's house, when everyone gathered around the table for a home-cooked meal, conversations, and laughter? Unfortunately, with so many families now living at a distance from their elderly loved ones, and with so many varying needs pulling us in multiple directions, it's hard to maintain this tradition – and it may be just one of the factors contributing to a recent dramatic increase in senior malnutrition.
In fact, as many as 25% of all adults over age 65 in the U.S. are malnourished, triggering critical health concerns. For some seniors who live alone, they simply aren't inclined to want to prepare nutritious meals for themselves. Others are undergoing feelings of grief, depression, anxiety, cognitive difficulties, poverty, medication side effects, and many other influencers … Read More »
---
A mother's love for her children has no age limitations. And parents of all ages want more than anything to protect their children from problems, which can sometimes mean concealing their own concerns. Moreover, when family live at a distance, it can be especially challenging to ensure good nutrition for elderly loved ones. Contact us online or call us at (866) 940-4343 to learn about how we can help your loved ones thrive.
One of the top challenges in aging is a decline in meeting nutritional needs. If you suspect that your older loved ones may not be getting the nutrients they need to stay healthy and well, this quick assessment can help pinpoint potential red flags that could indicate a problem with nutrition:
Has your loved one mentioned … Read More »
---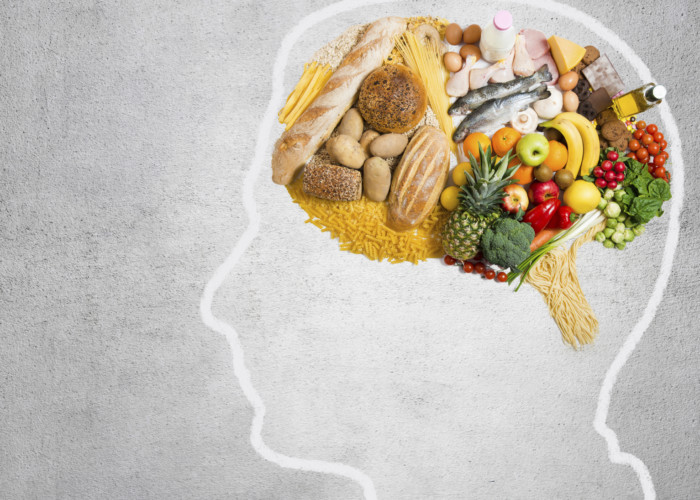 Although there are a variety of age-related issues that can impact senior nutrition, research is now pointing to an even greater reason for ensuring our older loved ones stick to a healthy diet: potential cognitive impairment. And malnutrition in older adults is more common than you may think. According to the National Resource on Nutrition, Physical Activity, and Aging, upwards of 35 to 50% of the elderly residents of long-term care facilities are struggling with malnutrition, and as many as 65% of older hospitalized adults are estimated to be malnourished as well.
Malnourished older adults are twice as likely to see the doctor, and three times as likely to be hospitalized. They also encounter lessened muscle strength and poor healing. Not only that, but a recent study points to the … Read More »
---
We all benefit from a healthy diet, but it's especially important for those diagnosed with cancer. Good nutrition helps cancer patients regain strength, enabling them to endure chemotherapy treatments, defend against infections, eliminate breakdown of body tissue, and rebuild lost tissue. Good nutrition also helps patients cope with any cancer treatment side effects and may even be able to help them handle higher doses of certain drugs.
Nutrition recommendations for those with cancer may emphasize eating more higher calorie, higher protein foods. The doctor may recommend drinking more milk or eating foods like cheese and cooked eggs. Other suggestions might include increasing the use of sauces and gravies, or changing cooking methods to include more butter, margarine, or oil. Sometimes, nutrition recommendations for cancer patients suggest eating less of certain high-fiber foods which can aggravate problems such as diarrhea or a … Read More »
---
While many of us struggle with how to eat less and lose weight, many older adults have the opposite problem. Age-related issues can make it difficult for seniors to eat enough to maintain proper health. The U.S. Food and Drug Administration provides some solutions to help seniors overcome common eating problems, such as:
Chewing problems: For seniors who cannot chew food well, meats and fresh fruits and vegetables can be a problem. The FDA suggests the following substitutions:
Instead of fresh fruit, try fruit juice, apple sauce, or canned peaches and pears.
Instead of raw vegetables, try vegetable juices or mashed and cooked vegetables.
Instead of large pieces of meat, try ground meat, eggs, milk, cheese, yogurt and other dairy products.
Instead of sliced bread, try cooked cereals, rice, bread pudding and soft cookies.
Upset stomach: Too much gas and other stomach problems may cause people … Read More »
---
In our previous blog post, we talked about how the new MyPlate for Older Adults nutritional model reflects the dietary needs of today's seniors. MyPlate for Older Adults provides guidance on the types of foods that could provide nutritional benefits to adults 65 and over, but it's also important for seniors to find a balance of meeting the same nutrient needs as when they were younger, yet consume fewer calories. The following are some tips to help seniors meet their nutrient needs, while staying within their caloric limits:
Drink low-fat milk: Low-fat milk is more nutrient-dense than higher fat milk. Its nutrient content is the same, but it has fewer calories because it has less fat.
Get steamy: Steaming is the best way to cook vegetables because it preserves nutrients. Boiling leaches nutrients from vegetables, but the leftover cooking water can be … Read More »
---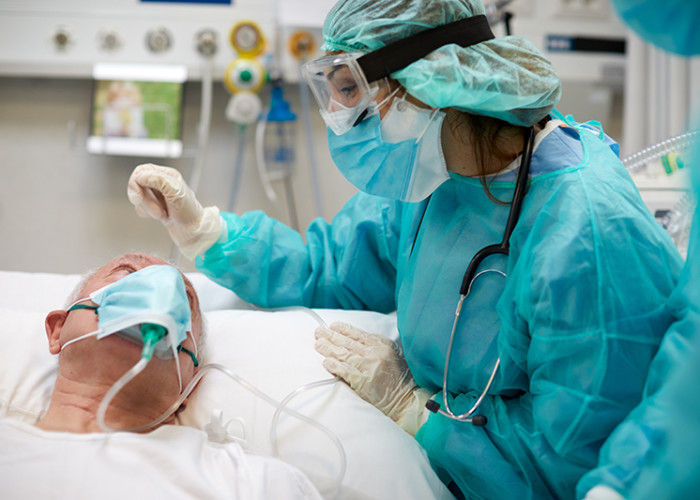 Just one of the numerous negative effects from COVID-19 is temporary delirium. As a matter of fact, two separate studies revealed that 55% – 65% of individuals who were severely ill from the virus experienced the acute confusion that is one of the trademarks of delirium – as compared to approximately 33% of those critically ill with other health conditions. And while it may be short-lived, the long-term effects are still being determined, including a possible link between COVID-19 delirium and dementia.
---
Although dementia takes center stage in diagnoses for older individuals who are struggling with confusion, memory lapses, and disorientation, there's another condition that is also common, producing similar symptoms, and most importantly, can be cured: delirium. In fact, as many as ¾ of older adults experience delirium after a surgical procedure or infection, and proper diagnosis is crucial to ensure proper treatment. So how can you tell if it's delirium or dementia impacting someone you love?
One of the biggest differentiators in delirium is that it arises quite suddenly. It also has a tendency to cause symptoms that come and go throughout the day, as opposed to dementia's slow, steady, ongoing, and rather predictable progression. For example, a person with delirium may struggle … Read More »
---
Great news for the more than 116 million Americans who are fighting hypertension – and, for the rest of us who'd like to prevent hypertension. Recent studies shared in the Journal of the American Heart Association link calcium and magnesium to lowered blood pressure, and it might just be as easy as adding a certain combination of minerals to drinking water to benefit the entire population. 
The surprising results of the research uncovered that those who drank salinated water, compared to those who drank fresh water, experienced lower blood pressure levels – believed to have been the result of the positive benefits of calcium and magnesium outweighing the negative effects of the sodium. 
And though the resulting lowered blood pressure readings were small, Dr. … Read More »
---