Search Results for "medications"
---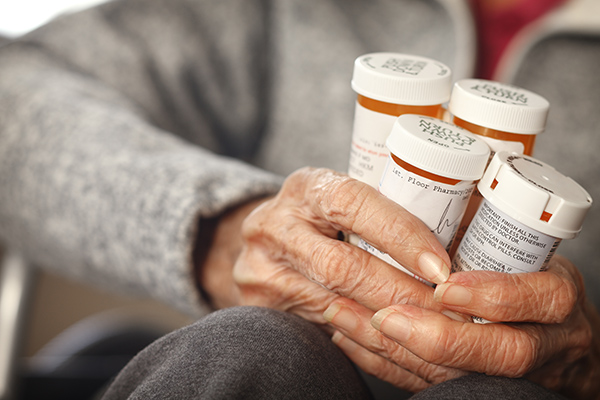 They are currently recognized to cause various short-term side-effects, for example, memory issues and confusion, but new research links some of the stronger anticholinergic drugs (like those prescribed for Parkinson's disease, epilepsy, depression, and overactive bladder) to a markedly higher dementia risk. 
The research involved two groups of seniors: 59,000 patients with dementia, and 225,000 without. Approximately 57% of those with dementia, and 51% without, were supplied a minimum of one (and up to six) potent anticholinergic medications. Considering other established dementia risk factors, the outcomes were an astounding 50% increased risk of dementia in individuals who were taking strong anticholinergics daily for three or more years, with the highest risk to people who received a dementia diagnosis before age 80.
It is critical to note that … Read More »
---
Posted on January 19th, by Mark Winter in
Aging
,
Alzheimer's
,
Arthritis
,
Care Manager
,
Caregiver Support Tip
,
Diabetes
,
Prescription Medicines
,
Senior Health
,
Senior Medical Care
,
Senior Safety
.
No Comments
The latest Alzheimer's statistics are sobering. The disease is now the 6th leading cause of death, rising above both breast cancer and prostate cancer combined. And though deaths from many other chronic conditions, like cardiovascular disease, are decreasing, those from Alzheimer's have increased upwards of 100%. The toll the illness takes on family caregivers is likewise shocking, with more than 16 million Americans delivering over 18 billion hours of care for a senior loved one with Alzheimer's disease.
Though we've yet to find an end to Alzheimer's disease, there are two top medications for Alzheimer's that can help minimize some of the more predominant symptoms. If your senior loved one has been diagnosed with Alzheimer's, there are a couple of options the doctor may … Read More »
---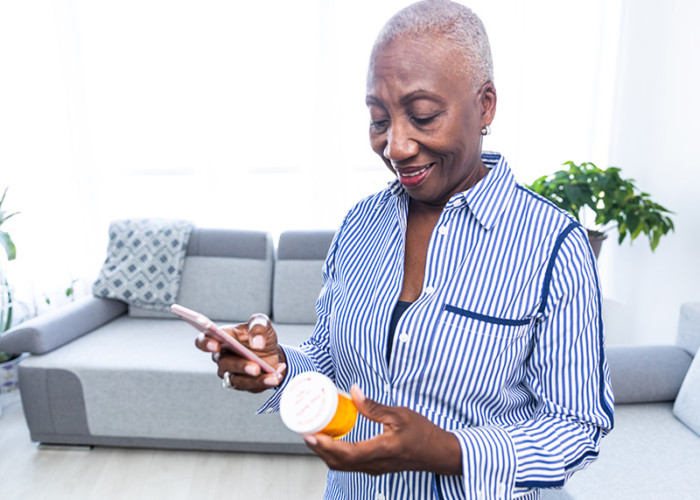 With many older adults taking multiple prescriptions, and with physicians adding and changing dosages and medications to determine the ideal solutions, it's essential to know where to safely dispose of unused medications. There are several options:
Check labels. The medication's label or informational literature might provide instructions on how to properly dispose of the drug. You could also consult the pharmacist for suggestions.
Participate in National Prescription Drug Take Back Day. This is the suggested method to properly dispose of unwanted medications, and is held once a year in locations across the country by the United States Department of Justice Drug Enforcement Administration. Discover the location closest to you as well as the next date for the event here. 
Exercise caution before flushing medication down the toilet. Flushing medications down the toilet … Read More »
---
If you have heart disease, you know it's important to take your heart disease medications properly. But what exactly does that mean? Here are some tips from Hired Hands Homecare, a professional Marin County, CA home care agency, that will help you get the most from your medications:
Know what medications you're taking. Learn their generic and brand names and make sure you understand what each one does. Read the patient leaflet so you're aware of possible side effects.
Take your medications at the same time every day. When you partner with Hired Hands Homecare, your home care companion can remind you when it's time to take your doses. Don't stop or change any medication without speaking to your doctor first.
Make … Read More »
---
Posted on June 16th, by Mark Winter in
Benefits of Home Care
,
Care Manager
,
Caregiver Support Tip
,
Chronic Conditions
,
Geriatric Care Management
,
Health
,
Medications
,
Senior Health
,
Senior Independence
,
Senior Medical Care
,
Senior Safety
.
No Comments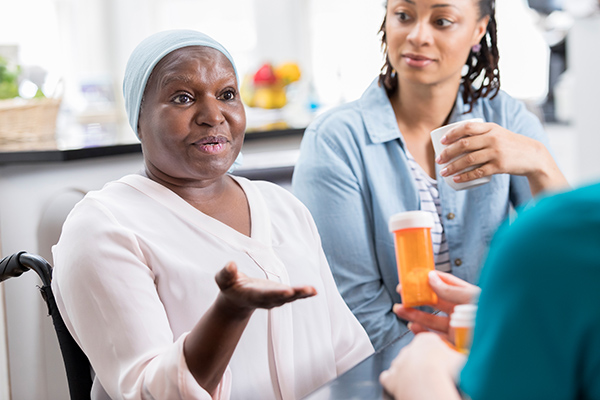 When it comes to chronic health care, seniors are the experts, hands down, with up to three out of four seniors affected by a number of conditions that are ongoing, necessitate long-term medical treatment, and place restrictions on activities. With the never-ending barrage of bloodwork as well as other tests, physicians' appointments and procedures, and medications, managing chronic diseases usually takes both a physical and emotional toll, and may quickly become daunting.
Dr. Mary Tinetti, chief of geriatrics and internist at Yale School of Medicine, said, "Once you get three, four, or five and six diseases, several things happen: Number one, almost guaranteed, trying to get one of these diseases under control is going to make one of the other … Read More »
---
The days when extended families lived together on neighboring plots of land are, unfortunately, a thing of the past in many cases. With loved ones spread apart, it's not always possible to provide the caring, hands-on care and support that older family members often need, especially when a chronic health condition – like Parkinson's disease – creates additional concerns. 
Yet even from a distance, there are still plenty of ways to assist. The Michael J. Fox Foundation offers these tips on how to help someone with Parkinson's from afar:
Get organized. Take and keep detailed notes about medications being taken, treatments, emergency contacts, and other aspects of the person's care needs. A digital version of this … Read More »
---
At times, the best lessons in life come through going through them firsthand; yet the wisdom we are able to glean from those who have walked an identical path before us is priceless. If you're caring for someone with dementia and feeling a bit stressed in this uncharted territory, the guidelines below will help:
---
You can blame it on the environment, changes in hormones, medications, and even the sun: our skin as we age is affected by a variety of factors, leading to thinning and an enhanced risk of bruising. As a result, it's helpful to take proactive measures to protect senior skin from injury. Try the following tips:
Rearrange furniture and get rid of any clutter to reduce the chance of bumps and bruises.
Keep the skin moisturized, and always use sunscreen of at least 30 SPF or higher.
Talk with the senior's physician about the impact of any medications on the skin. In particular, the long-term use of steroids, blood thinners, fish oil and vitamin E can enhance the risk of bruises.
Encourage the older adult to wear … Read More »
---
Do you remember that feeling as a young child when the school bell rang, indicating the conclusion of science and the start of the best part of the day: recess? There was an immense feeling of freedom bounding out onto the playground, leaving behind the pressure of school work for a quick period of unstructured play. Regrettably, for the majority of adults, this is just a happy but distant memory. Play for seniors isn't usually something that's considered by many adults. Nevertheless, is it possible, and even worthwhile, to recapture the enjoyment of playing? 
---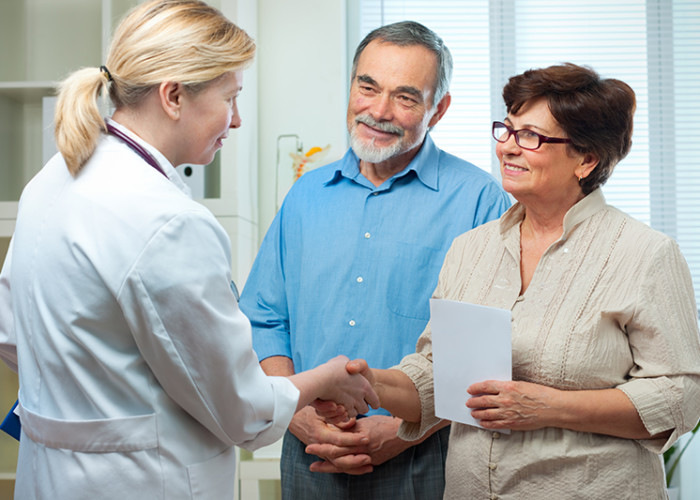 Of the many responsibilities a family caregiver faces, perhaps one of the more difficult is managing health concerns and knowing what questions to ask the Dr. as your parent's caregiver. The National Council on Aging estimates that approximately three quarters of all seniors are clinically determined to have at least two chronic illnesses, and are seeing on average of four medical specialists. 
Hired Hands Homecare, offering in-home care in Napa, CA and the surrounding communities, offers these simple tips to communicate effectively with those on the senior's medical team:
Are all of the medications essential? With most older adults taking many medications, you'll need to keep an in-depth list and review occasionally with the doctor along with the pharmacist, each of whom should be able to make … Read More »
---