Search Results for "fall prevention"
---
Posted on June 11th, by Mark Winter in
Aging
,
Alzheimer's
,
Arthritis
,
Benefits of Home Care
,
Caregivers
,
Health
,
Osteoarthritis
,
Senior Fall Prevention
,
Senior Health
,
Senior Independence
.
No Comments
You may have at one time been by a senior loved one's side at the hospital or doctor's office and noticed the medical worker attaching a colorful "FALL RISK" band to his or her wrist. Notifying those providing care to this possibility allows additional measures to keep seniors safe during medical treatments. However, did you realize that ongoing, everyday life can pose a fall risk danger to those diagnosed with the following conditions?
Arthritis
Osteoporosis, a bone density disorder that can also increase a person's chances of fracturing a hip
Vertigo
Cerebrovascular insufficiency
Neurologic disability (stroke)
Postural hypotension (sudden decrease in blood pressure)
Diabetes
Read More »
---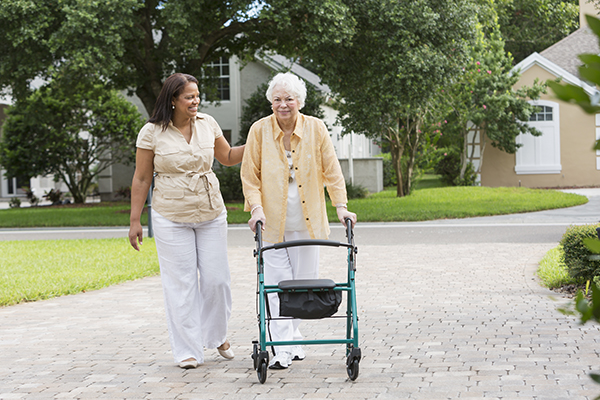 Senior falls are all too frequent and may have serious outcomes. Taking preventative measures is key, such as examining the house for fall risks like area rugs and various tripping hazards, inadequate lighting, and a lack of appropriate grab bars and railings. But there is also a new strategy being advised now: creating a fall plan of care, which, when utilized correctly, has been shown to reduce fall-related emergency room visits up to 40%.
So while we absolutely don't want to plan for a loved one to fall, we are able to be better equipped by helping the person take the following steps:
Stay vigilant – Avoid letting your mind wander and instead maintain your full focus on your surroundings.
Check vision … Read More »
---
Falling is never fun, but for an older adult, a fall can result in devastating effects, like a fractured hip, which can escalate to a full range of additional health problems. A full 25% of seniors who fracture a hip end up dying within six months of the injury; a shocking, yet preventable statistic.
Taking time to make some simple modifications to the home can help create a safer environment for your senior loved ones and help prevent dangerous senior falls. Below are some easy home modification ideas from the home care Marin CA services team at Hired Hands Homecare that can be implemented to help lower the risk of falls for the elderly.
Lighting:
Replace light bulbs routinely to ensure there is sufficient illumination in … Read More »
---

Did you know that ONE out of every THREE seniors aged 65+ falls each year.  The more tragic statistic is that EVERY 13 seconds, a senior is treated in the emergency room because of a fall!  Let's put needed focus and attention towards minimizing this enormous problem!
The Eighth Annual Fall Prevention Awareness Day will be celebrated on September 23, 2015 – the first day of fall.  As such, we'd love to spread the word about all things Fall Prevention. A great information sheet is the NCOA-6-Steps-to-Prevent-a-Fall which includes 6 easy tips that can be used to avoid falls.  This is great information, and are easy ways that we can become aware on how to stay safe, and reduce the likelihood of a fall.
Over in the East Bay, the Senior Support Program of the Tri-Valley presents "Take a Stand to Prevent Falls".  Please join … Read More »
---
Whether you are looking to tune a guitar, study a new language, or just add cats' ears to a selfie, there is an app for that! And when it comes to seniors and technology, specifically when older adults choose to age in place at home, high-tech tools are often an extremely important component in increasing safety, comfort, and overall quality of life.
Take Amazon's Alexa, as an example. Whereas its current benefits for seniors are numerous, such as the ability to track sugar levels, make doctor appointments, and research information related to a specific health issue, it's actually poised to dig even further into the medical care arena – possibly even detecting heart attacks and helping doctors obtain precise diagnoses.
Here are a few additional technology … Read More »
---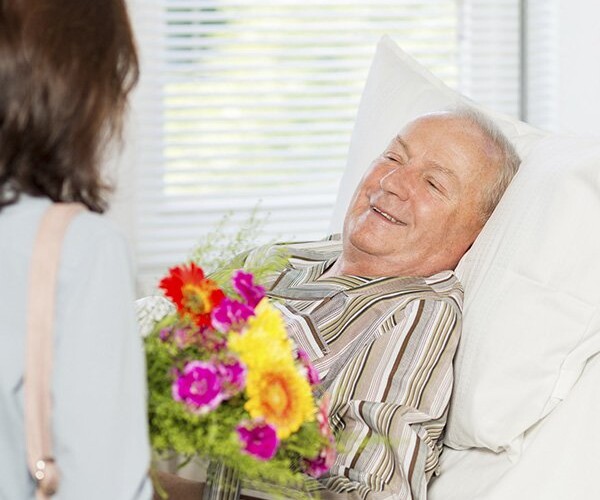 Surviving and going through recovery after a stroke is both an emotionally and physically challenging experience, and the only thing you wish to do is to get back to your regular life. But, given that around 2/3rds of stroke survivors usually have some type of disability, according to the National Stroke Association, in-home safety modifications may be needed to make post-stroke life easier and safer.
The encouraging news is that there are some basic measures that can make the home safer and more accessible for stroke recovery. Below are several post-stroke home alteration guidelines from Hired Hands Homecare:
Fall Prevention:
Approximately 40% of stroke survivors suffer serious falls within a year after their strokes. These suggestions can help protect against trips … Read More »
---
A large number of older adults with Parkinson's disease receive the largest part of their care at home from loved ones, specifically during the earlier levels of the disease. As the leader in elderly care in Napa and the surrounding area, we at Hired Hands Homecare are aware of the unique concerns experienced by family members who are care providers for a parent with Parkinson's, and want you to know you're not alone! We are always available to offer recommendations and to partner with you in making sure your loved one is receiving the highest quality care at all times.
To begin with, it's very helpful to keep these Parkinson's-specific tips in mind:
Nutrition: A healthy diet helps lessen cell loss in an individual with Parkinson's. Getting plenty of antioxidants, like … Read More »
---
Posted on June 27th, by Marissa Snook in .
Comments Off

on Providing the Highest Quality Solano County Home Care
With the distinct honor of being one of the very first counties in California, Solano County is steeped in history – not to mention natural beauty – offering seniors who live here a wealth of opportunities to learn, explore, and be amazed! Hired Hands Homecare is pleased to provide the professional Solano County home care California seniors deserve, including safe, reliable transportation and accompaniment to whatever destination an older adult's heart desires.
For instance, there are a variety of fascinating museums right within Solano County, where you can always learn something new, such as the Benicia Historical Museum. It's also always fun to view birds and other wildlife at the San Pablo Bay National Wildlife Refuge, or the stunning gardens at the UC Davis Arboretum. Whatever piques a senior's interest, you can count on Hired Hands Homecare to make it happen!
Our … Read More »
---
A person with Parkinson's disease may visit the doctor for a half hour 4 times a year. But what about the senior care Napa, CA residents with Parkinson's need for the other 8,758 hours each year?
Here are some practical day-to-day tips to assist a caregiver in maximizing the independence, safety, and activities of daily living for a loved one with Parkinson's.
Maintain a Healthy Diet: A well-balanced diet can help to reduce cell loss in a person with Parkinson's. Consuming antioxidants can also help to fight oxidative stress.
Sources of antioxidants include blueberries, broccoli, spinach, green tea, dark chocolate, dried fruits and beans, avocado, asparagus, walnuts and almonds, and grape juice or red wine. In addition, make sure any vitamins the doctor has recommended are taken.
Swallowing Difficulties: Persons with Parkinson's often experience difficulties chewing, moving food from one part of the mouth … Read More »
---
Posted on May 26th, by Mark Winter in .
Comments Off

on Professional Care Management
A California Home Care Company that Cares for You
Geriatric Care Management is the field of planning and coordinating elder care California seniors need to improve their quality of life and maintain their independence for as long as possible. Contact us online or call us at (866) 940-4343 to learn about how we can help your family
As our families age, demands and responsibilities can become complex and overwhelming. A professional Geriatric Care Manager can offer much needed expertise, solutions and support in the care and well being of a loved one.
Health care and psychological care are integrated with the best possible combination of services such as:
Care planning • Socialization • Financial and Legal planning • Housing transitions
Our professional Geriatric Care Managers (GCMs) combine their expert working knowledge of health, psychology, human development, family dynamics, and public and private resources to advise and … Read More »
---