Search Results for "diabetes"
---
Posted on December 5th, by Mark Winter in
Aging
,
Benefits of Home Care
,
Caregivers
,
Companion Care Services
,
Family Caregivers
,
Health
,
Holiday Care
,
Homecare
,
Senior Health
,
Senior Independence
.
No Comments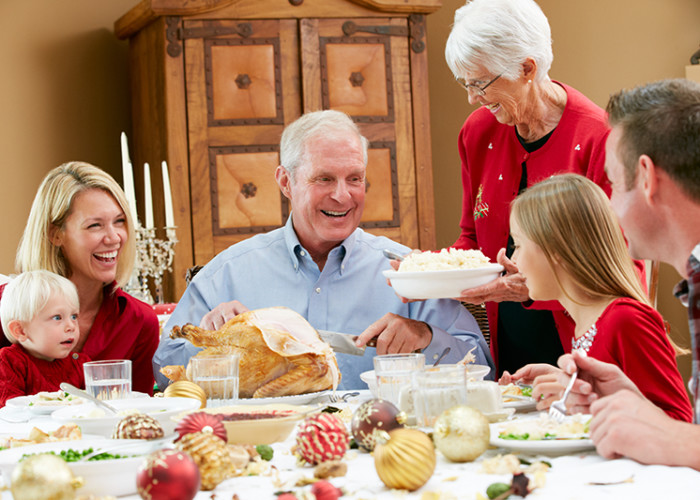 The holidays are the perfect time to reconnect with family and friends, but let's be honest: it's often also a time for overindulgence in unhealthy food choices. With a variety of rich, fatty, and sugary delicacies offered at every turn, it's difficult to follow a healthy diet, which can result in significant health concerns for individuals with diabetes.
---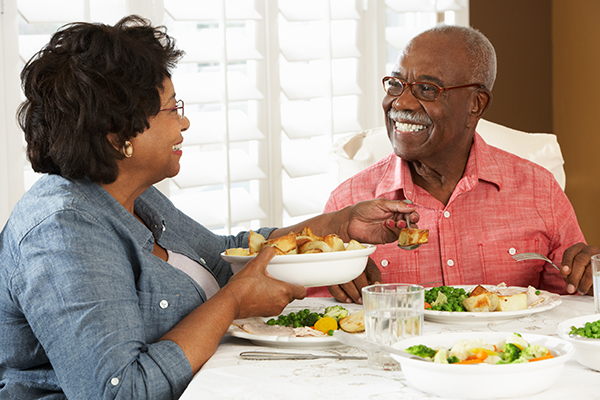 The latest guidelines from the Endocrine Society concerning diabetes management and the elderly are unexpected, to say the least: lower blood sugar isn't always best. And for individuals who've been maintaining a routine of finger pricks, insulin injections, and keeping careful track of food intake, this alteration may be a bit hard to swallow.
Known as de-intensification, geriatricians are now often taking the strategy with older adults that the benefits to be attained by aiming for rigid blood sugar control are not outweighing the health risks inherent with aging and illness. When A1c and blood sugar levels are held at low levels in the elderly, for instance, it may possibly result in an increased frequency of hypoglycemia and also kidney failure.
With up to one in … Read More »
---
Diabetics know that living with diabetes is an ongoing struggle, and constant diabetes self-care can at times feel relentless and unending. To overcome the fatigue and avoid diabetes burnout, sometimes all it takes is a little helping hand.
For instance, partnering with Hired Hands Homecare, the home care company North Bay, CA families trust, helps diabetes patients with medication reminders, healthy meal planning and preparation, personal hygiene needs, and even housework and running errands. Additionally, implementing the following tips will go a long way towards improving your outlook and reducing the chance of diabetes burnout:
Exercise regularly. You're better equipped to overcome stress when physically fit.
Stop smoking.
Reduce alcohol and caffeine intake.
Set reasonable goals and expectations.
Get sufficient sleep. Your body needs quality rest time … Read More »
---
Checking glucose levels, monitoring blood pressure and monitoring food intake—these are just a few of the daily activities known all too well by diabetics.
Effective diabetes care requires consistent, ongoing care management—realizing that ignoring diabetes can result in serious health complications such as heart disease, high blood pressure and even diabetic coma. Thankfully, there are steps diabetics can take to alleviate the stress of diabetes care and remain hopeful and healthy.
 Most importantly, identify barriers to care. Barriers to diabetes care management can include:
Requiring additional information and education on proper diabetic care
Avoiding circumstances that might disrupt the diabetes care schedule
Overcoming excuses related to getting more exercise
Eating habits that could be driven by emotions instead of actual hunger
Depression or other emotional problems
 Accept … Read More »
---
Let's get serious and take a hard look at the statistics: as many as 29 million Americans are currently diagnosed with diabetes—over 9 percent of the entire population.
Diabetes is more rampant in the United States than ever before, and providing care for a loved one impacted by diabetes symptoms is an everyday event. While each person's experience with the disease is unique, there are certain diabetes symptoms that can crop up with little to no warning, requiring that diabetics and their care providers alike be on the lookout each and every day.
Following are just a few important examples from the American Diabetes Association of diabetes symptoms to watch for on a routine basis:
Overwhelming fatigue
Blurred vision
Cuts and/or bruises that are slow to heal
Reduced weight – even when … Read More »
---
As many as 25% of all adults over the age of 60 are currently living with diabetes – a  demanding disease that should never go untreated and that requires careful, ongoing management. If neglected, diabetes can lead to heart disease, stroke, kidney disease, blindness, and even amputation.
Managing diabetes is an everyday occurrence, and there will be certain days that you naturally will feel better than others. Contact us online or call us at (866) 940-4343.
Yet, there are some particular diabetes effects that should never be ignored, and that call for the immediate attention of a physician: 
Urinating frequently
Feeling extremely hungry or thirsty
Feelings similar to drunkenness
Unusual behaviors, which may also indicate low blood sugar
Infections, bloody or swollen gums, or foot sores
Sudden changes in the eyes: vision, … Read More »
---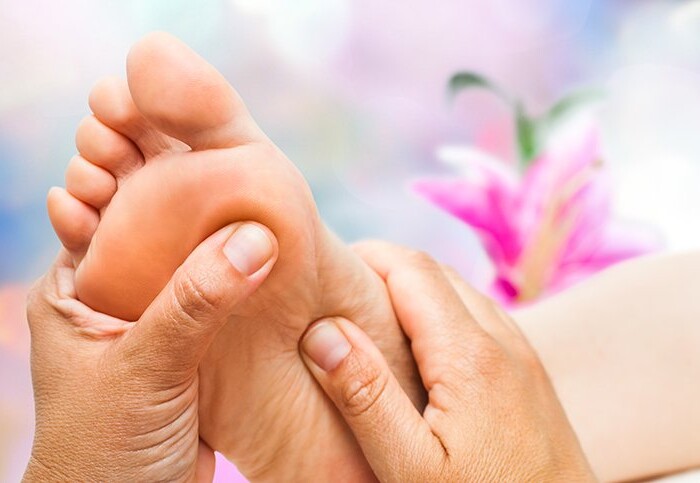 For those with diabetes, each day is filled with a variety of tasks to ensure the disease remains under control: Checking blood sugar levels. Balancing meals. Managing medications. And it's equally important for diabetics to protect against skin-related issues that can occur, particularly on the feet, which can be impacted by:
Nerve damage (peripheral neuropathy)
Poor circulation
Infection
Wound healing problems
And more
Hired Hands Homecare's skilled in-home care team shares information on the following foot issues to watch for in your senior loved ones with diabetes:
Foot ulcers. Foot ulcers are common in diabetics as a result of sores that can't be felt due to peripheral neuropathy, and they can quickly worsen and spread infection. Poor circulation can also make it difficult for foot sores to heal.
Bunions, corns or calluses. These can develop from an abnormal gait, improperly fitting shoes, or foot alignment issues.
Infections. Toenail infections … Read More »
---
As we've noted in previous blogs, diabetes is a serious disease that requires constant management, but when that management is successful, senior diabetics can live long, healthy lives. When a senior's diabetes is not properly cared for, however, he or she is at a higher risk for major complications such as heart disease and stroke, blindness, kidney disease, and even amputation. If you are concerned that your loved one may need help managing his or her diabetes care, home care can be an invaluable service that provides you with peace of mind and your loved one with the daily care, encouragement, and assistance that he or she needs.
Here are a few ways home care can help people in California with diabetes live healthier, happier lives at home:
A senior with reduced vision may not see a small foot sore that could quickly … Read More »
---
Our eyes are our windows to the world, but we often don't see just how vital our vision is until it becomes compromised. Diabetes can affect almost all parts of the body, quite literally from head to toe, and diabetics are at an increased risk for both blindness and other minor vision impairments.
If you or a loved one is living with diabetes, keep an eye out for these top eye conditions that may affect diabetics, according to the American Diabetes Association:
Glaucoma: Since diabetics are at a 40% higher risk of contracting glaucoma, it's imperative to be screened regularly. The risk also increases with age and with the length of time a person has had diabetes. There are medications available to reduce pressure in the eye, and surgical options as well.
Cataracts: As with glaucoma, the risk of cataracts is more common … Read More »
---
"No cake for you!" "You shouldn't eat that bread either." As the number of cases of diabetes in America continues to rise, so, sadly do the myths that surround the disease. For years, there have been many common misconceptions about diabetes, but the California senior care experts at Hired Hands Homecare want to help set the record straight. We've compiled a list of some common diabetes myths and the facts that go with them to help you make more informed choices about diabetes care.
Myth: Diabetes isn't that serious.
Fact: Diabetes is a serious disease. Diabetes causes more deaths per year than breast cancer and AIDS combined. Two out of three people with diabetes die from heart disease or stroke. People with diabetes can often live relatively normal lives, but they must adhere to their doctors' prescribed treatment for the disease which … Read More »
---